Quality Care is Equitable Care Session 3
Session 3:  Unconscious Bias in American Health Care 
This interactive session will address the importance of recognizing implicit bias held by physicians during the clinical encounter, health care institutions, and even patients.  With a focus on the harmful impacts of implicit bias on patient health, care, quality, and equal treatment, the expert presenter will also offer evidence-based tools to reduce bias and ultimately, racial and other health disparities.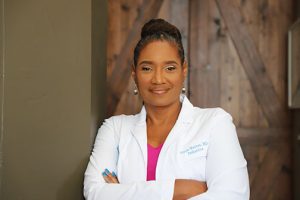 About Our Presenter: Stacie L Walton MD, MPH, is a clinical and academic pediatrician who has served as a medical consultant for healthcare providers and institutions for over 25 years. Recently retired from Kaiser Permanente in the roles of Diversity Champion and Communication Consultant, she has provided training on cultural competence for healthcare providers in multiple venues across the United States and Puerto Rico.
Recently, her nationally renowned cultural competency work addresses the impacts of implicit bias and privilege in patient interactions and health outcomes while offering strategies for decreasing hidden biases in both personal and professional settings. Her long-standing commitment to advancing racial healing and equity in communities across the United States is evidenced by her work in national, racial healing transformation and relationship-building initiatives.
Dr. Walton is a graduate of Columbia University Vagelos College of Physicians and Surgeons in New York City and trained at the Children's Hospital Philadelphia. She received her MPH from the University of California at Berkeley. Read more about her on her website, The Diversity Doc
SPEAKERS
Stacie Walton, MD, MPH
Trainer and Consultant
Katina Cummings, MCP
Health Workforce Program Manager
Target Audience:
Health care practitioners & Managers, public health staff, Ql directors, social workers, community health workers, mental health & addictions counselors, and qualified medical interpreters.